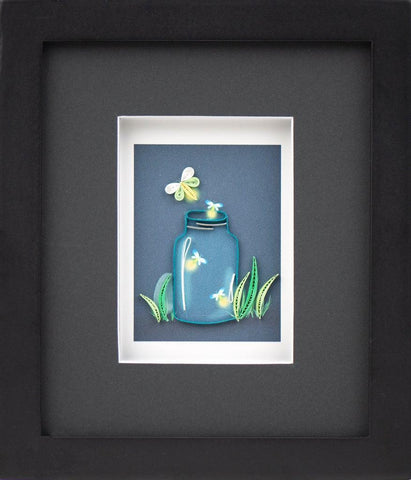 Mini Shadow Box Frame for Quilling Card Gift Enclosure | Black
This Mini Black Shadow Box Frame can beautifully encase any of our 2.5" x 3.5" Gift Enclosure Quilling Cards.

Display your favorite gift enclosure card as the work of art that it is! This Gift Enclosure Frame is designed especially for our gift enclosure mini cards and will fit in comfortably with all of your existing décor. The frame comes with a glass glazing, an easel, and a hanger backing.
 The Gift Enclosure Frame makes a wonderful gift when combined with a gift enclosure mini card!
Also available in additional colors. 
Dimensions: 
Frame size: 5.25 in. X 6.125 in.
Frame opening: 2.25 in. x 3.125 in.
Working depth: 1 cm
Standard image size held: 2.5 in. x 3.5 in.
Material: Wood
Glazing: Glass
Placement: wall or tabletop
Display: Attached easel and 2 triangle hangers

*Frames are sold separately from cards. Pricing reflects frame only.*
*Please note purchase does not include actual card nor image of card shown.*



---
We Also Recommend
---