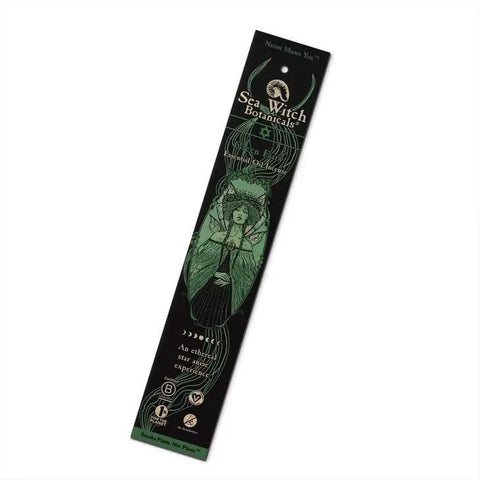 Incense Sticks | Green Fairy
Sea Witch Botanical Green Fairy Incense is crafted for quality. Each batch is hand-dipped in their exclusive, essential oil aroma profiles, and each stick is hand-painted with its signature color for easy identification. Sea Witch Botanicals incense is spiritually and physically uplifting, perfect for people who don't usually like incense, or get headaches from fragrance oils.
Unlike some other incense blends, Sea Witch Botanicals incense contains only pure essential oils. They never use synthetic petroleum based fragrances that fill your home with airborne phthalates and parabens. Crafted without any chemical preservatives or synthetic fragrances, these incense sticks are made with bamboo-derived activated charcoal that purifies the air as you burn the incense. The paint they use for the sticks is clay-based and 100% plant-derived.
Ingredients:
Star Anise (Illicium Verum) Essential Oil, Charcoal, Natural Resins, Bamboo Stick, Hand painted with clay-based paint

*20 sticks per pack*
*each stick burns for approximately 20-30 minutes*
---
We Also Recommend
---