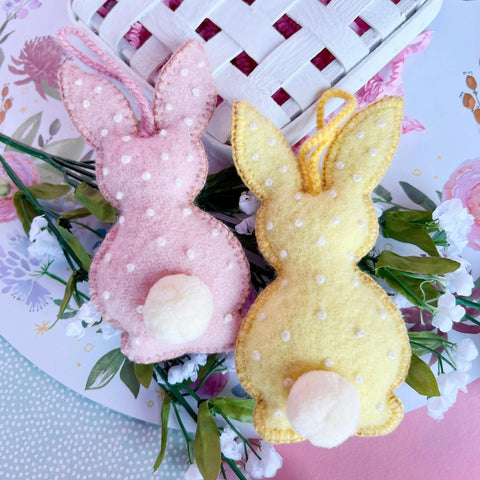 Bunny Rabbit with White Dots Ornament | Assorted
Hop down the bunny trail with a beautiful assortment of Spring Easter Rabbits!

Our new seasonal ornaments are handmade by artisans in Peru, South America using traditional craftsmanship. Each bunny is hand stitched, embroidered with subtle white dots and complete with an adorable fluffy white tail.

Dimensions: 5" high x 2.5" wide
Materials: sheep wool, yarn

Due to the handmade nature of these ornaments, no two will be exactly alike. 
Please let us know your favorite colors and we'll do our best to choose the perfect one for you!

Your purchase provides ethical and sustainable business practices to advance society. You also help the creation of jobs, the fight against poverty, preservation of intact families, empowerment of communities, and ultimately the prevention of children from becoming orphans.
---