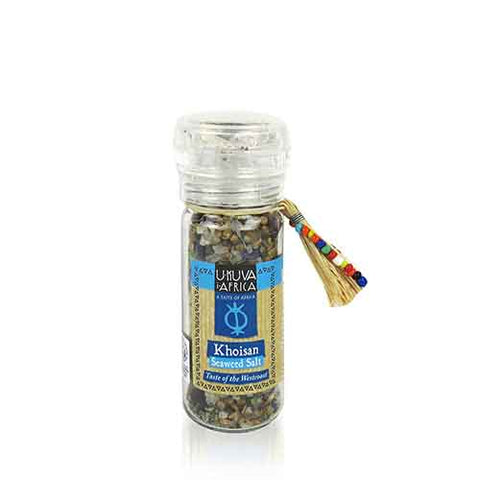 Spice Grinder | Khoisan Seaweed Salt Blend
Salt, coriander seed, black peppercorns, thyme, mustard seed, bayleaf, garlic, onion, seaweed, oregano, cornflowers and chilli combine to create a unique and savory salt that can be used to flavor eggs, fish, meat, vegetables, salads, pasta, rice, couscous, sauces, dressings, stews, soups and casseroles. All bottles topped with built-in grinder to unlock the freshest flavor. Bottle decor is made by people with cognitive disabilities. 

2.47oz.
Hand made by Turqle Trading, a collective in South Africa that provides steady employment for nearly 500 small, semi-rural producers and larger manufacturers.
---
We Also Recommend
---