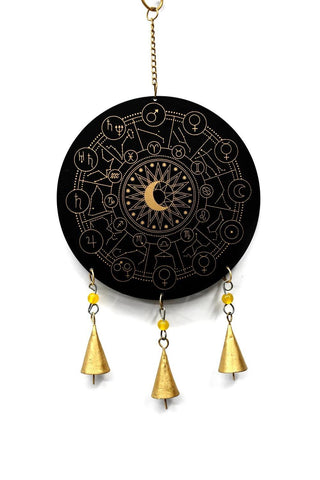 Metal Chime | Zodiac
Our fair trade Zodiac Metal Chime is made from reused metal and handcrafted using basic machinery, hand tools and traditional skills passed through generations. This beauty features the complete zodiac wheel, planetary symbols and constellations.
A unique process of coating the metal with copper shavings and submerging into fire creates a distinct and rustic look. Each bell is hand tuned to perfection.
Strong, durable and beautiful, this piece is coated in a protective color layer and can be sprayed with a clear coat to further preserve color and longevity. Enjoy indoors and outdoors.
Handmade by family artisans in Behat in the northern state of Uttar Pradesh, India. 
---
We Also Recommend
---