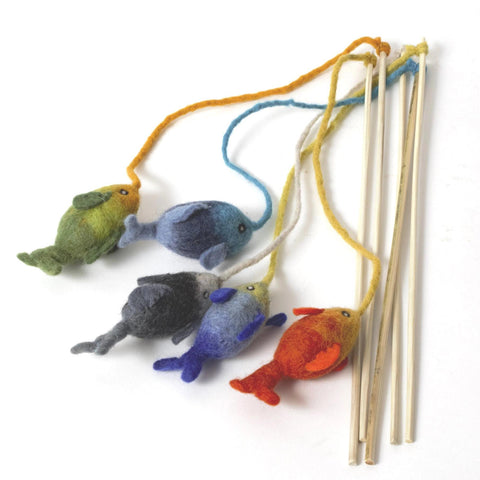 Teaser Cat Toy | Fish
This adorable Fish Teaser Toy is made of wool and attached to an 18" bamboo stick.

The natural lanolin present in wool has a mild effect similar to catnip and for many cats, all-natural wool toys are their favorite. 

The rough edges of the wool fibers help to clean plaque from your cat's teeth and keep claws clean while they play.

Made using safe, non-toxic dyes, and there are no synthetic microfibers that may be harmful to your pet if ingested.

These toys come in assorted colors.  This listing is for one unit.

Handmade in Nepal by skilled artisans.
---
We Also Recommend
---