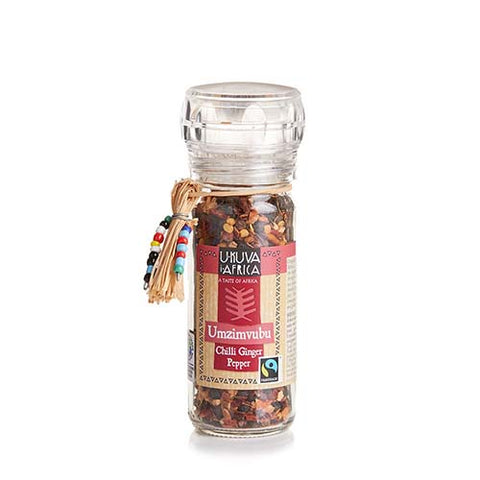 Spice Grinder | Umzimvubu Chili Ginger Pepper
This remarkable herbal mix of  ginger and chili highlights flavors of fish, game, beef and all tomato-based dishes. All bottles topped with built-in grinder to unlock the freshest flavor. Bottle decor is made by people with cognitive disabilities. 
1.76oz.
Hand made by Turqle Trading, a collective in South Africa that provides steady employment for nearly 500 small, semi-rural producers and larger manufacturers.
---
We Also Recommend
---